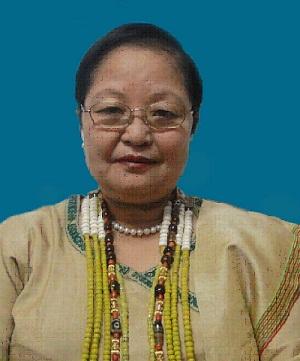 Renowned social worker of Arunachal Pradesh and Padma Shri recipient Binny Yanga, passed away on Thursday at a hospital in Guwahati after prolonged illness.
She was the founder-chairperson of Oju Welfare Association (OWA), an NGO that works for education, health and upbringing of socially disadvantaged sections, women empowerment and Orphan children's.
In the year 1967, A student study group from Mumbai was hosted by a tribal leader in Arunachal Pradesh. A daughter of that leader 'Maya' was a guide of this group. She was impressed by the thoughts of students and decided to the work for society. This girl was Padmashree 'Binni Yanga' (Maya) and that group was first SEIL group of ABVP. Ma. Gitatai Gunde was a member of that group. 
The long association with her ends today, our condolence.